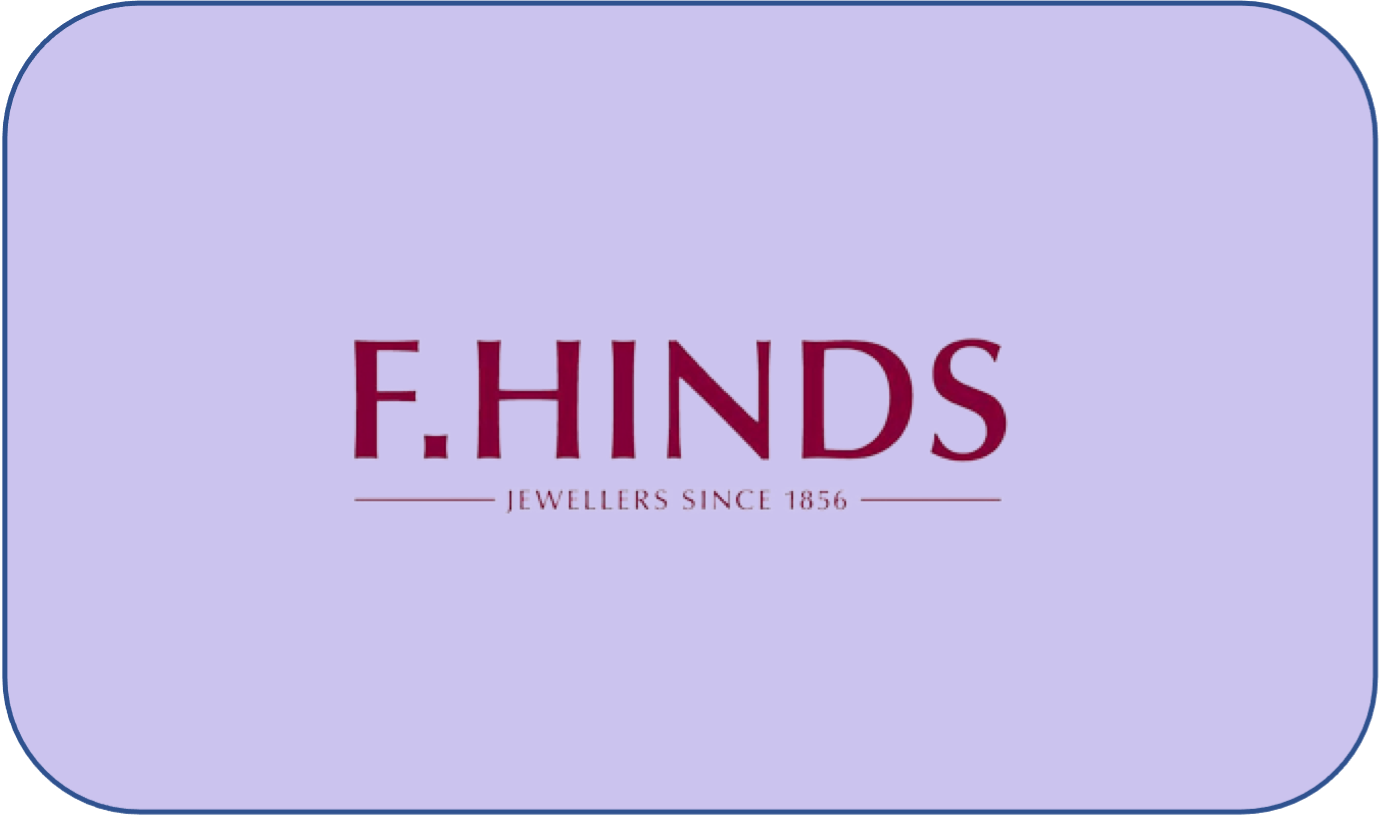 Swap to the F. Hinds giftcard
Get one of the largest collection of jewelry, watches, gifts and more with the F. Hinds giftcard. This giftcard is ideal for a fashion-lover! 
Select the value for your new gift card 
Good to know
You will receive your F. Hinds eGift Card within 24 hours
It will be valid for 18 months. 
If the full balance of your eGift Card is not spent then the remaining amount will sit on your account as a credit to use at a later date.